Plus How You can Help Your Adopted Child Begin to Heal
Childhood trauma can have long-term symptoms and effects. Though these symptoms show up differently from child to child and vary based on age, there are some general signs to help you know what to look for.
Often in society, there is a one-size-fits-all approach on how to handle bad behaviors by children. Unfortunately, these techniques can often re-traumatize your child. That is why it is so important to know what the symptoms of childhood trauma are so that you can begin to help your child heal properly from the effects of their past.
General Symptoms
First, let's take a look at some of the general symptoms and behaviors your child may be exhibiting, which appear in children of any age. These can include but are not limited to:
Lying
Manipulation
Peer aggression and isolation
Seemingly unsolvable learning disabilities
ADHD, RAD or ODD
Anxiety
Depression
Nightmares or trouble sleeping
Trouble forming attachments or healthy relationships with others
Difficulty trusting adults
Engaging in risky behaviors such as substance abuse
Symptoms by Age
A child's symptoms from trauma vary by age group. The behaviors of a very young child will be very different from one in adolescence. However, it is also important to understand that children with trauma may act many years younger than their age.
Very Young Children (Preschool Age):
Are timid
Experience anxiety or develop fears
Have nightmares
Wet the bed
Have poor eating habits
Revert to "baby talk"
Ask questions about death
Display stunted developmental growth
Display abusive behaviors such as lying or manipulation
Young Children (Elementary Age):
Feel shame or guilt
Experience fear, anxiety and/or depression
Are clingy to adults they do trust
Have difficulty sleeping well
Have difficulty concentrating
Startle easily
Poor academic performance
Experience social isolation
Display abusive behaviors such as lying, manipulation or bullying
Adolescents (Middle and High School Age):
Experience depression
Experience social isolation
Have difficulties sleeping
Engage in risky behaviors
Develop eating disorders
Engage in self-harm
Poor academic performance
Display abusive behaviors such as lying, manipulation or bullying
How to Help Your Child Begin to Heal
First, it is important to understand that childhood trauma is a real brain injury. Constantly experiencing the fight or flight response brought on by trauma can literally alter the brain. The good news is that the brain is constantly growing and repairing itself through the age of 25. This means that you can help your child begin to heal from their past traumas and learn to connect, share, and love others!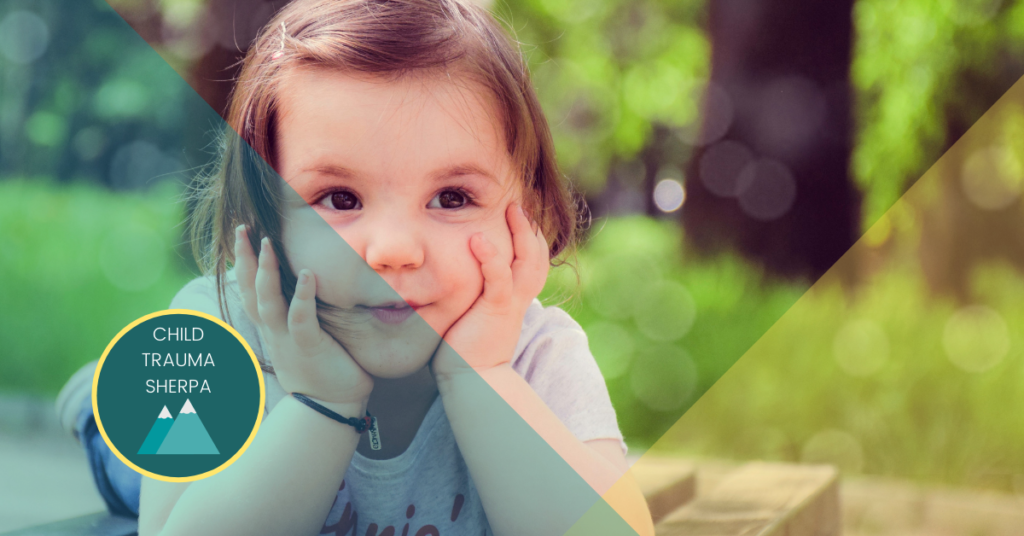 Second, dealing with childhood trauma can be incredibly intense. Because of this it will require an entire support system from family members to educational professionals to counselors to church leaders. It is also key that this entire team be on the same page or little to no progress will occur.
And third, know that as caregivers, we will need to adjust our mindset. Rather than parenting our children where others say they are, parent your child where they are developmentally. Trauma causes delays in learning, connection and behavioral control, so it is not unusual for a child to act many years younger than their age. This means that as parents, we must offer stable, non-emotional responses to our children's behaviors to help them heal over time. Be conscious of being "in the moment" when interacting with your child, then also give them the space and time they need to heal.